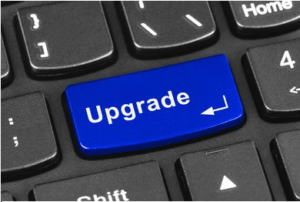 Don't let an outdated computer hold you back! At InVision Computers, we offer computer upgrades that can make your technology faster, better, and more functional than ever before. Whether you have a desktop or laptop, our experienced technicians will work to install the upgrades you need to get the most out of your technology.
Perfect for small businesses, our computer upgrades can help you work more efficiently and get the job done faster. And, with our on-site upgrade services, you can get everything upgraded without ever having to leave your office. Upgrade your technology today and experience the difference with InVision Computers!
Types of Upgrades
Maximize Your Computer's Potential
Is your current computer feeling slow and outdated? Upgrade it with InVision Computers! Our experienced technicians can enhance your computer's performance with a variety of upgrades to make it faster, more efficient, and more functional. Whether you have a desktop or laptop, we offer a range of upgrades to meet your specific needs.
Some of the upgrades we offer include:
RAM (Random Access Memory)
Hard drive or solid state drive upgrades for increased storage capacity and speed
Processor or CPU (Central Processing Unit)
Graphics card or GPU (Graphics Processing Unit)
Network card or wireless network card
Power supply unit
Optical drive (CD, DVD, or Blu-Ray)
Sound card
Cooling system (fans, heat sink, liquid cooling)
Peripherals (keyboard, mouse, speakers, monitor, etc.)
Hardware replacement
Network card replacement/addition
optical drive replacements with a CD / DVD or Blue Ray drive Burners
And if you don't see what you're looking for on this list, give us a call. Our technicians can still perform the upgrade you need. Say goodbye to slow and frustrating computer experiences and say hello to a fast and efficient computer with InVision Computers. Visit us in Clearfield or Ogden today to take advantage of our expertise!